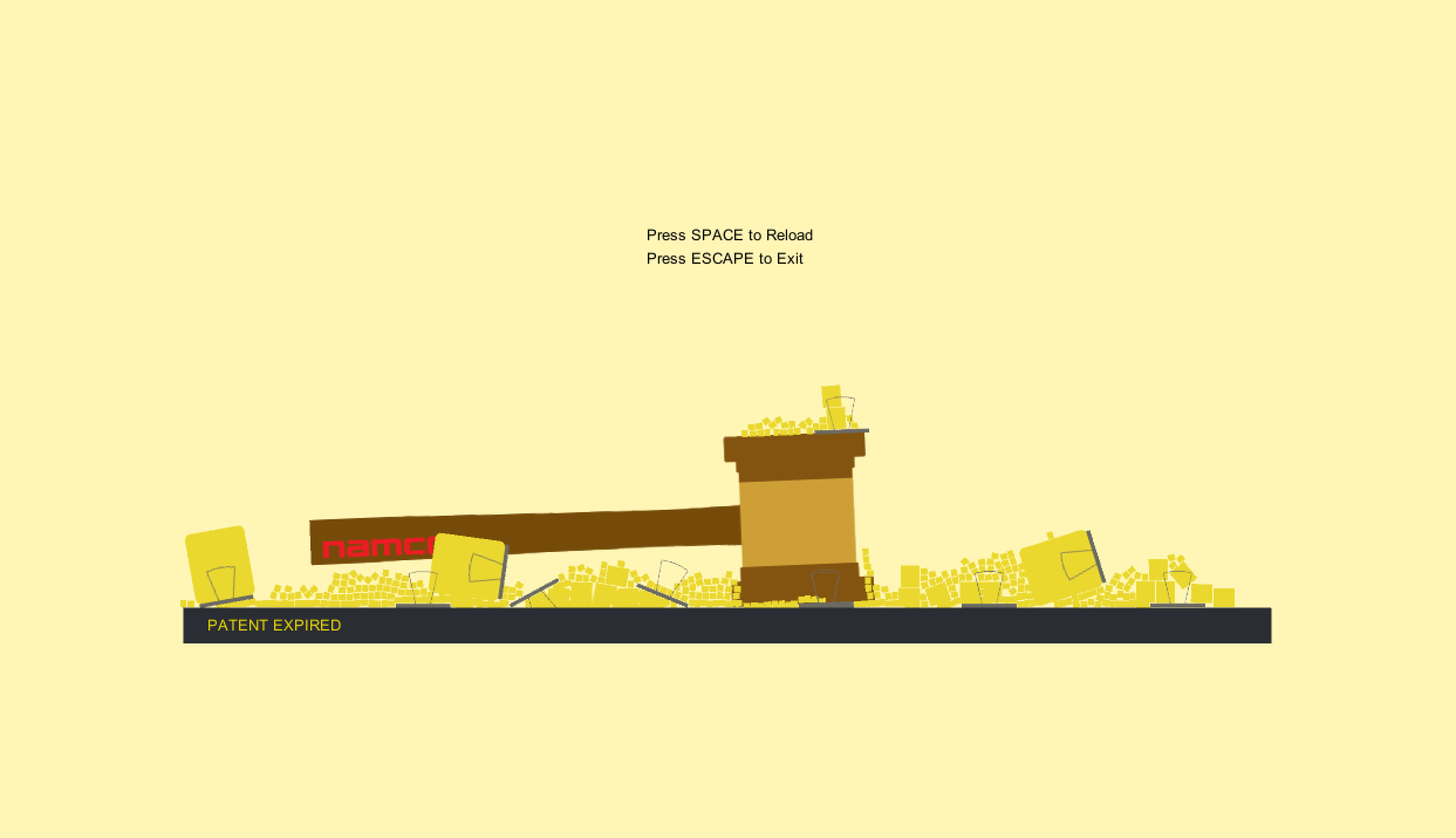 Righteous Hammer of Justice
A downloadable Loader for Windows, macOS, and Linux
You wield the righteous hammer of patent law. Use your powers to shatter the ideas of all other developers before the your patent expires!
Feel the satisfying crunch of creativity as it is crushed under your mighty gavel. The pen is most definitely mightier than the sword, and nothing can prove that better than a good ol' lawsuit.
No accompanying game, yet.
Arrow Controls: up and down to swing, right and left to move
Submission for the the #LoadingJam.
Created with Unity
....